As a business owner or property manager, you know having a perfectly functioning facility is a top priority. Because of that, having a commercial electrician in your back pocket is a must-have advantage for the most efficient businesses!
A team of electrical contractors like the one at D.S. Burkholder helps corporations of all sizes operate smoothly with professional services. With over 60 years in business and 14 skillfully trained electrical contractors, D.S. Burkholder is able to quickly complete commercial jobs in:
Lancaster County
Chester County
Berks County
Montgomery County
Lebanon County
& Surrounding Counties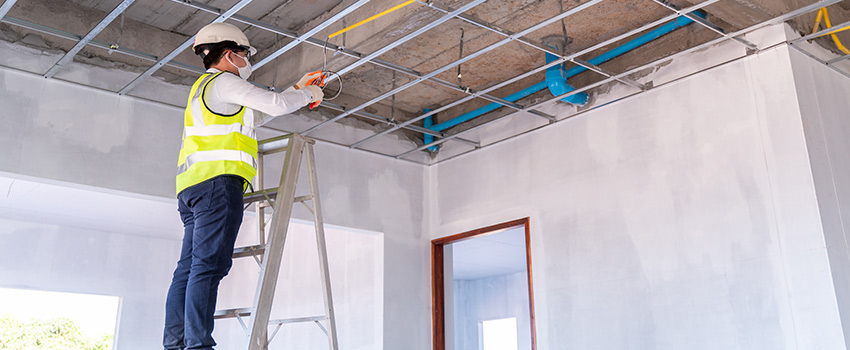 See the commercial electrical services we can provide and get a complimentary quote by contacting us today.
Electrical Contractors from Lancaster, PA
Whether it's a home office or several story corporate building, DS Burkholder is the local electrical contractors you can trust for a job well done. Since 1963, our team has been running conduit underground, adding parking lot lighting, and expertly completing all sorts of commercial electrical services in the PA area.
Our large warehouse inventory and ready-to-go commercial electrical contractors give our clients the satisfaction of fast turnaround times and reliable work. We're a fully licensed and insured, family owned company striving to help other businesses succeed!
Since our start over 50 years ago, it's been our mission to satisfy customers with exceptional electrical workmanship as well as unmatched customer service. Learn more about our team of electrical contractors and company values by contacting us today!
Commercial Electrical Wiring, Troubleshooting & More!
If you're building a new office structure or updating an existing one, there's plenty of reasons why new electrical is a necessary investment. Modern commercial electrical wiring will improve the safety of your space as well as increase the energy efficiency and productivity.
Our commercial electrical wiring services include, but are not limited to:
Energy efficient lighting
Warehouse, interior, and exterior lighting
Transformers
Switch gear
Branch circuit power wiring
Backup generators
Panel and service upgrades
Commercial electrical wiring
U.P.S systems
And so much more!
As a professional commercial electrician, we are well known in Lancaster County for our quality of work and value of services. While we are trained in all avenues of electrical work, like residential and industrial, our true niche has become commercial electrical services.
Get a quote for your upcoming commercial electrical wiring, troubleshooting or other service by contacting us today.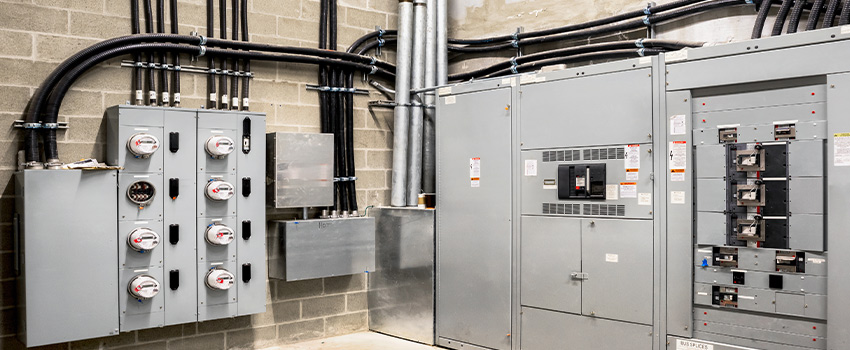 Free Estimates from Lancaster's Trusted Commercial Electrician
With D.S. Burkholder and their team of commercial electricians, businesses in Lancaster, Chester, Berks, Montgomery, and Lebanon Counties can have the success they need. For more than 5 decades, our electrical contractors have been tackling both large and small commercial projects.
Ready to get a quote from a trained commercial electrician? Inquire today via phone or online form!